Reynolds American launches site, teams with ex-fed to raise awareness on cigarette trafficking
RICHMOND, Virginia — Reynolds American Inc. is inviting lawmakers, law enforcement officials and others to take a trip along "the New Tobacco Road," where organized criminals are garnering huge profits for smuggling cigarettes and selling them on the black market with a quick drive along the East Coast's major interstate.
The owner of the nation's second-biggest tobacco company launched a website Thursday aimed at raising awareness of cigarette trafficking, which is estimated to cost states $5.5 billion annually in lost tax revenue. Reynolds said it hopes the site with studies and news reports will help illustrate that cigarette smuggling isn't a victimless crime and provide governments with information about stiffening penalties and increasing enforcement.
Related Posts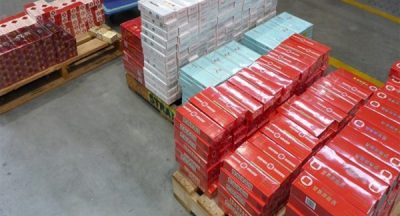 28, November 2018 l Radionz Customs has seized about 1.8 million cigarettes...