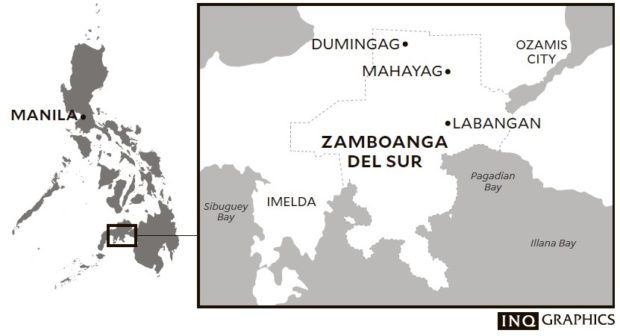 Smuggled cigarettes valued at P5M seized in Zamboanga City
ZAMBOANGA CITY, Zamboanga del Sur—Close to P5 million of smuggled cigarettes loaded in two boats were intercepted in the waters of Manalipa village here on Friday afternoon by police operatives.
olonel Rexmel Reyes, Zamboanga City police director, said the anti-smuggling operation was led by the 2nd City Mobile Force "Seaborne" Company together with the Bureau of Customs.
According to Reyes, the two motorized watercraft locally known as "jungkong" were reportedly from Jolo, Sulu and supposedly bound for Cotabato City when intercepted by authorities.
These were loaded with a total of 137 master cases of assorted brands of smuggled cigarettes, estimated to be valued at P4.795 million.
Reyes said not one of the eight crew was able to show them the documents pertaining to the shipment.
The two watercraft, AZ-ZHAHIR  and MF/V Mernalyn-2 are currently held by the Bureau of Customs  along with the eight crew who were identified as Sublaiman Kahal Hali, 22; Nurhusin Nadduha Habi, 28; Abdilsa Allus Ottok, 22; Nasri Habi Kayeh, 27; and Saniboy Kahal Habi, 17, all residents of Lantawan, Basilan; and Minajar Alaji Nawadi, 34; Kennedy Aliuddin Nawadi, 41; and Epik Nawadi Alli,  all residents of Barangay Talon-talon, Zamboanga City.
https://newsinfo.inquirer.net/1499685/smuggled-cigarettes-valued-at-p5m-seized-in-zamboanga-city
Related Posts
The Cornwall-based Regional Task Force made a series of tobacco-smuggling arrests...