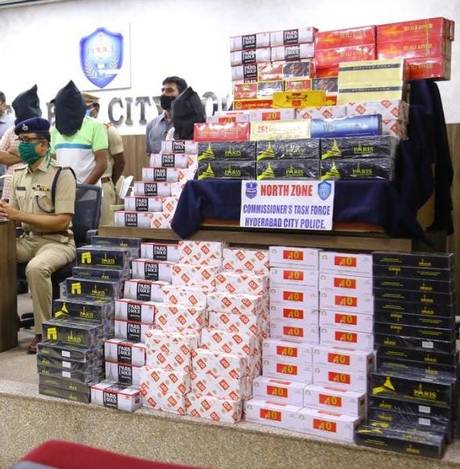 Smuggled foreign cigarettes seized in Hyderabad, five held.
Smuggled foreign cigarettes valued at ₹ 1.03 crore were seized by Hyderabad city police on Friday. The contraband was concealed in 503 cartons.
Acting on a tip-off, sleuths of the Commissioner's Task Force (North Zone) intercepted a goods vehicle near Rishab Agency in Siddiamber Bazar and found huge quantities of foreign cigarettes, which were smuggled into the city.
The team led by inspector K Nageswar Rao apprehended five persons — Vipul Ranka, Jagadish Kumar, Doongarchand Shrishrimal, Pavan Kumar Perthani and M.A Haneef —, who were illegally importing the cigarettes from Delhi via Sarna Transport without valid invoice, delivery challan or even GST invoice. They were selling the contraband to pan shops, kirana shops and petty vendors in around Hyderabad.
Police said Vipul Ranka, hailing from Rajasthan, had migrated to Hyderabad a few years ago. He ran tailoring and Agarbatti material business at Begum Bazaar and was illegally procuring and selling foreign cigarettes.
https://www.thehindu.com/news/cities/Hyderabad/smuggled-foreign-cigarettes-seized-in-hyderabad-five-held/article31982675.ece
Related Posts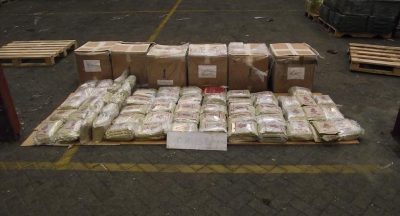 Two brothers were jailed at the Old Bailey this afternoon after customs officers...