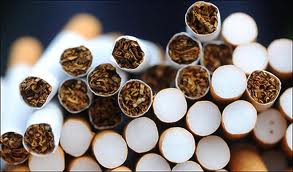 Spanish Customs nabs 20 cigarette smugglers
MADRID: The Spanish Customs detained over 20 people who allegedly worked for a smuggling group El Lolo. Customs official said the Eastern European gangs are increasingly becoming involved in tobacco smuggling.
El Lolo ran a tobacco smuggling network with relatives and childhood friends, trafficking around 150,000 packets of cigarettes each week during 2014 or 7.5 million over the course of the year – according to police and tax authorities.
Customs also wanted to arrest Francisco José Mancilla, also known as El Largo, but he was allegedly occupied smuggling hashish; instead they took away his wife and sister-in-law.
http://customstoday.com.pk/spanish-customs-nabs-20-cigarette-smugglers/
Related Posts
Chennai:More than three kg of smuggled gold worth ₹ 1.64 crore have been seized...