The Dangers of Fake Makeup Brands & Counterfeit Cosmetics Online Part 2
Naked 5 Palettes? Ridiculously discounted designer makeup? If it sounds too good to be true, it's probably fake! Counterfeit cosmetics are a serious issue not only for the beauty industry, but they are also hazardous to your health.
If you're not sure how to spot a makeup fake, we've got you covered. Andrew Brodsky is the Commercial Director of NetNames, aa firm specializing in online brand protection and anti-counterfeiting services. Listen up and follow the tips this pro says will help you steer clear of the makeup posers out there.
Related Posts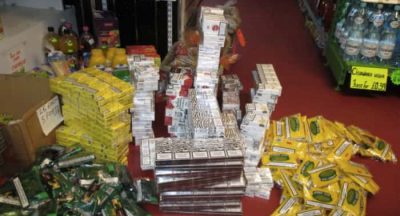 Over 20,000 illegal cigarette sticks and over 9kg illegal hand rolling tobacco as...