The notorious industry: comparing foreign vs. local tobacco brands on the Arab street
One of the most prolific industries currently operating in the Middle East and North Africa is big tobacco. This market seems immune to the roller coaster that is business life in the region, hardly affected by the socio-political risks that tend to keep investors at bay. While major tobacco product importers, such as British American Tobacco, Imperial Tobacco and Philip Morris International, dominate the market, there in fact exist several competing local players vying for their share of the pie. Here is a look at some of the national Middle Eastern manufacturers, their role in the local markets they operate in and their outlook in the near term.

http://www.albawaba.com/business/notorious-industry-comparing-foreign-vs-local-tobacco-brands-arab-street-646378
Related Posts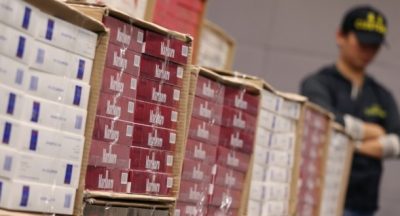 HONG KONG: Customs officials seized about 2.1 million illicit cigarettes and...