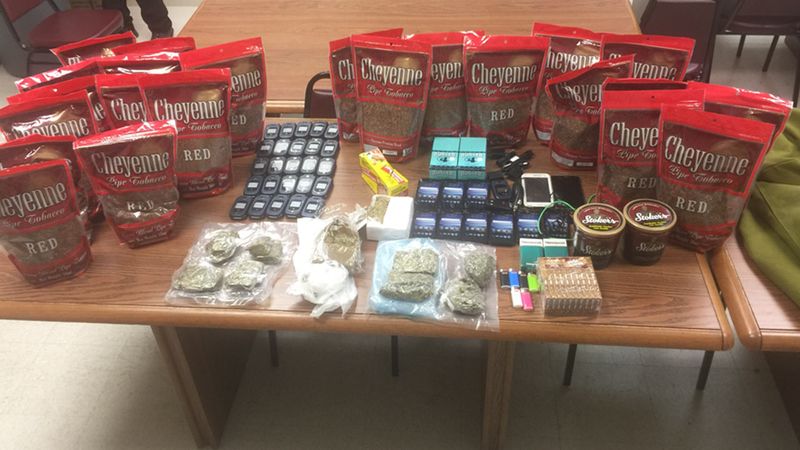 Two Arrested In Oklahoma Prison Smuggling Attempt
Two Tulsans are in the Pittsburg County jail accused of trying to smuggle a number of items into an Oklahoma prison over the weekend. The District 18 Drug and Violent Crime Task Force assisted Hartshorne Police with the arrest of 23-year-old Brandon Morgan and 20-year-old Rynesha Gatewood during a traffic stop on Sunday.
They booked the pair into the jail on complaints of conspiracy to deliver contraband to a state prison and possession of marijuana with intent to distribute. Authorities said they confiscated 25 pounds of tobacco, two pounds of smokeless tobacco and 32 cellphones from their car. They said they also found four pounds of marijuana.

http://www.newson6.com/story/31290261/two-arrested-in-oklahoma-prison-smuggling-attempt
Related Posts
As the state Legislature and Gov. Tom Wolf continue to negotiate spending, taxes...