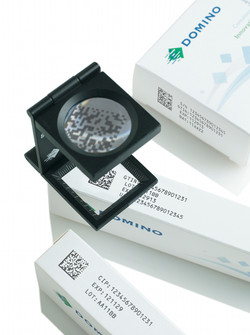 Viewpoint: A shot in the arm for generics producers
Domino inksThere is nowhere to hide from the Falsified Medicines Directive. It impacts generics producers in the same way as any other drug manufacturer or re-packager selling into Europe. With just under 48 months to go before the deadline, which is likely to be mid-2018, the clock is ticking for all producers to get their house in order.
The subject was hot on the agenda at the European Generics Association (EGA) meeting in Madrid earlier this month. As generics manufacturers often supply products with much lower margins than patented drug producers, their budgets are restricted when it comes to new investment – which is why many of them have been holding out until the last minute to find the 'best-fit' solution for their businesses.
http://www.securingindustry.com/pharmaceuticals/viewpoint-a-shot-in-the-arm-for-generics-producers-/s40/a2085/#.U8TOHpSSxCg
Related Posts
Anti-counterfeit packaging is the process of providing a secure packaging to...