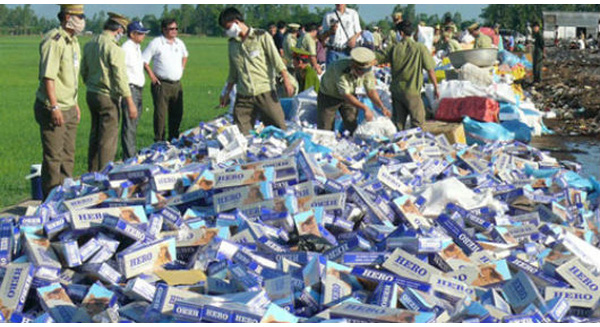 Vinataba: cigarette smuggling continues
Sumatra said that the National Office for Intellectual Property (NOIP) has granted 67 certificates on trademark certificates for two cigarette products to Sumatra since 1990.  In reply, Tran Son Chau, CEO of Vinataba, said on December 4, 11 and 24, NOIP released 46 notices, informing Vinataba that Sumatra had not provided any additional document related to the suspension/cancelation of the validity for 46 trademarks.  "As such, regarding the 46 trademarks, Sumatra cannot refute our argument that Sumatra has not used the trademarks for the last five years," Chau said.
"On December 25 and 29, 2015, we filed 46 documents to NOIP, requesting the office to cancel and abrogate the validity of the trademarks," he said.

http://english.vietnamnet.vn/fms/business/152585/vinataba–cigarette-smuggling-continues.html
Related Posts
A 56-year-old company director from Widnes has been arrested in connection with a...