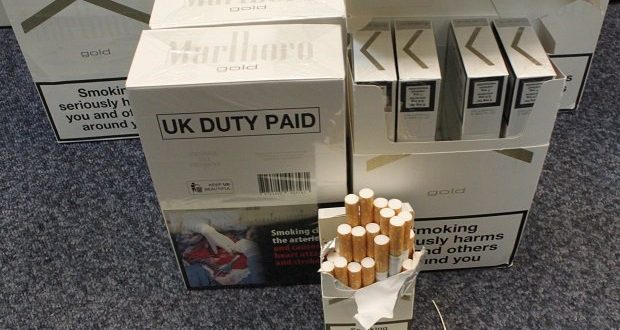 Woman jailed for smuggling 3m illicit cigarettes into UK
A London woman who smuggled three million illicit cigarettes into the UK using false identities has been jailed after an investigation by HM Revenue and Customs (HMRC).
Xiou Yu Lin, 50, set up mailbox accounts in false names to receive packages, mainly from the Far East.
The parcels – from China, Hong Kong, Japan, India and the US – were wrongly declared as containing items such as 'kids toys' and 'machinery parts' to get through Customs and evade £904,865.73 in duty.
Southwark Crown Court heard Lin was involved in the scam between July 2011 and November 2016, illegally importing 3.2m cigarettes and 662.7kg of tobacco.
HMRC investigators caught Lin in Camden Town in November 2016 after she had picked up 6,000 Marlboro Gold cigarettes.
Lin, who admitted smuggling cigarettes and tobacco and several counts of using false documents, was sentenced to three years and four months in jail.
https://www.talkingretail.com/news/industry-news/woman-jailed-smuggling-3m-illicit-cigarettes-uk-01-02-2018/
Related Posts
Directorate of Revenue Intelligence (DRI) and customs officials seized imported...