10.8M smuggled cigarettes seized in Zamboanga del Sur
PAGADIAN CITY, Zamboanga del Sur –– A team from the Philippine Navy here seized more than 300 master cases of smuggled cigarettes estimated to be worth P10.8 million aboard a fishing boat that sailed here from Sulu, a navy officer said.
Commander Jowel de Vera, chief of the BRP Jose Loor of the Philippine Navy, said the fishing boat "Normay" loaded with 308 master cases of smuggled cigarettes had been intercepted on the seas off the coastline of Tabina town in this province on Thursday evening.
He said the fishing boat that came from Sulu was apprehended while in transit to this city to deliver the items.
Michael Lanza, operations officer of the Bureau of Customs in Region 9, said the seized items had been so far the largest to be confiscated in the region's intensified campaign against smuggled cigarettes.
He said the National Bureau of Investigation also apprehended on May 28 an earlier batch of 15 master cases of smuggled cigarettes in Pitogo town of Zamboanga del Sur.
"They [smugglers] have become so daring on (their attempts to smuggle the items through the) seas despite the knowledge that authorities are on an intensified campaign along the borders," he said.
https://newsinfo.inquirer.net/1346765/p10-8m-smuggled-cigarettes-seized-in-zamboanga-del-sur
Related Posts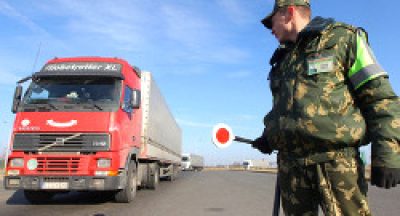 Russia stops smuggling of "banned" products through Belarus. Requirements for the...