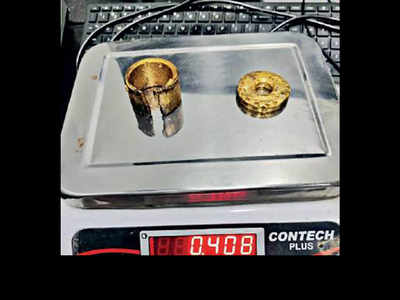 400gm gold worth Rs 19 lakh seized at Jaipur airport
JAIPUR: The customs department seized around 400 grams of gold worth around Rs 19 lakh from a passenger who landed here from Sharjah on Wednesday. The passenger has not been arrested as the gold is within permitted limits.
"We intercepted one passenger who arrived from Sharjah by Air Arabia morning flight. After thorough examination of his baggage, 407.90 grams of gold valued at Rs 19,90,552 has been seized. The said gold was concealed in a vacuum cleaner and in an incense electric burner. Further investigation is going on", said an official of customs department.
https://timesofindia.indiatimes.com/city/jaipur/400gm-gold-worth-rs-19l-seized-at-jaipur-airport/articleshow/84218307.cms
Related Posts
A 56-year-old company director from Widnes has been arrested in connection with a...