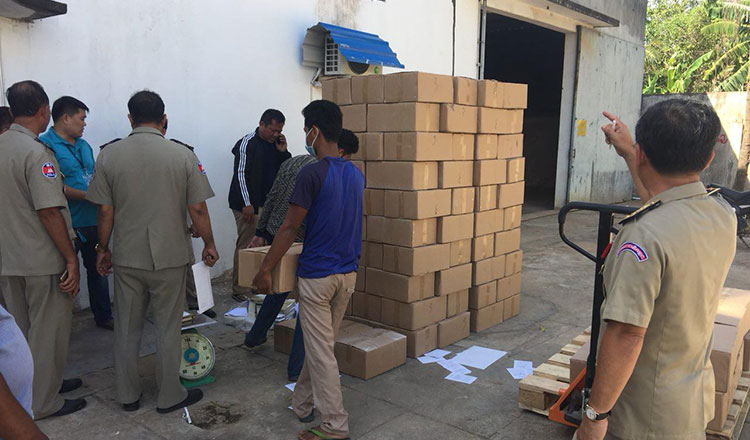 Authorities seize 35 tonnes of fake cigarettes
Anti-economic crime police on Tuesday raided a factory producing counterfeit cigarettes and seized 35 tonnes of the product in Kandal province.
Long Sreng, head of the anti-economic crime department, said on Tuesday that the raid was carried out in collaboration with local authorities following a complaint from the company authorised to produce the cigarettes under the ESSE brand.
"We cracked down on the factory in the province's Takhmao city after receiving a complaint from the producer of ESSE cigarettes," he said. "We seized the fake cigarettes from the factory's warehouse in the town's Kampong Samnanh village."
Provincial police chief Major General Eav Chamroeun on Tuesday identified the owner of the company registered to produce ESSE cigarettes as Sat Dane.
https://www.khmertimeskh.com/50528180/authorities-seize-35-tonnes-of-fake-cigarettes-2/
Related Posts
Delhi Police has arrested a liquor smuggler and recovered 3,000 quarters of...