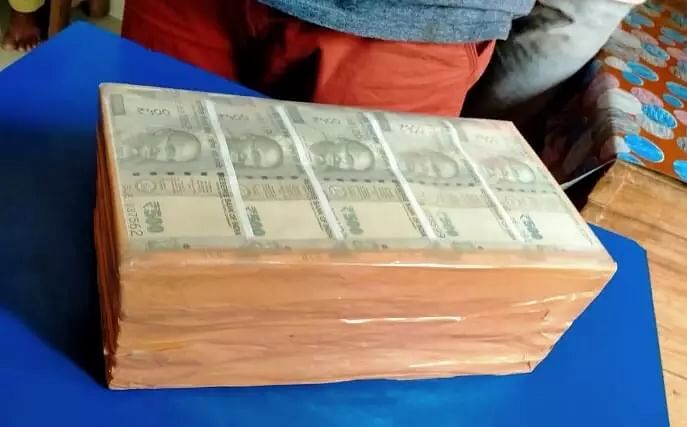 Chaygaon Police seized fake currency notes worth Rs 6 lakh; three arrested
BOKO: Chaygaon Police seized fake Indian currency notes of Rs 500 denomination totalling Rs 6 lakh at Chaygaon on Tuesday night.
Chaygaon PS officer in-charge Kapil Pathak led a team and seized the fake currency notes along with three persons. OC Pathak said that the three persons were caught red-handed from Chaygaon Ouguri Chowk with the counterfeit notes. Police also seized one Pulsar bike, one Maruti Suzuki WagonR car and six mobile handsets. The three arrested are Samsul Ali, Jiyaur Rahman from Agchia under Boko police station and Arphan Khan from Chaygaon Dhekenabori. One case has been registered 574/2020 under section 120B/420/511 in Chaygaon PS.
https://www.sentinelassam.com/north-east-india-news/assam-news/chaygaon-police-seized-fake-currency-notes-worth-rs-6-lakh-three-arrested-482069
Related Posts
Officials of Chattogram Custom House yesterday seized a consignment of...