Counterfeit luxury products and how to recognize the genuineness
Consumers are brand conscious but are faking it. According to Anil Rajput, chairman of FICCI Cascade, an industry body created to generate awareness regarding counterfeit, contraband and smuggled products, there are people who buy fake brands knowingly because they desire to own these products but can't afford them.Then, there is another section that is hoodwinked by the traders.Research shows that 5 popular brands that are replicated the most are:Louis Vuitton,Burberry, Gucci, Chanel & Michael Kors.ASSOCHAM recently reported the size of the fake luxury products market in India at Rs 2,500-3,000 crore. That is 5-6 per cent of the overall luxury products market in the country, which is worth Rs 49,000 crore. Further, fake products account for 7 per cent of the global luxury products industry worth Rs 19,69,920 crore. The market for fake goods is driven largely by web shopping portals that account for over 25 per cent of the overall market for fake luxury products in India, says the report.
http://retail.economictimes.indiatimes.com/re-tales/Counterfeit-luxury-products-and-how-to-recognize-the-genuineness/782
Related Posts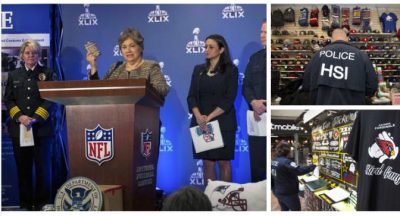 Government authorities shut down several counterfeit operations this year,...