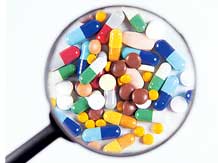 Counterfeits to hurt India's manufacturing sector: A report
The activities of counterfeiting and smuggling are presenting a bigger challenge for enforcement authorities and governments globally and in India. As per World Customs Organisation's (WCO) estimates, approximately 3 billion pieces of counterfeit and pirated products were seized in 2013. Of these, more than half of the reported goods were illicit pharmaceutical products (2.3 billion pieces), followed by electronic appliances (470 million pieces), other taxable products (95 million) and foodstuff (50 million), amongst other commodities. For other industries such as tobacco, a significant rise in illicit trade have been reported. It indicated that in 2012 the illicit trade, rose to 40 percent making tobacco trafficking, a serious issue for customs organisations.
http://www.business-standard.com/content/b2b-manufacturing-industry/counterfeits-to-hurt-india-s-manufacturing-sector-a-report-116011900699_1.html
Related Posts
Six men have been arrested in a series of raids by officers investigating a...