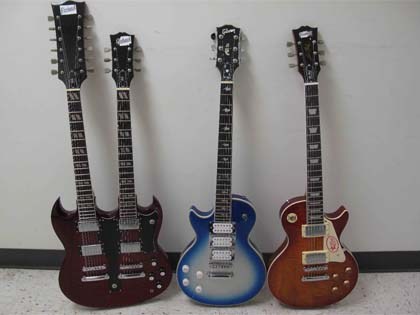 Customs Agents Pluck Counterfeit Guitars Coming Into O'Hare
Customs officers at O'Hare have seized more than 50 counterfeit guitars. They came in single shipments from China – supposedly well-known brands such as Gibson, Fender, Martin and Taylor, being sold at a fraction of their worth. U.S. Customs and Border Protection officials say officers confiscated the instruments in the last months of 2012, going through the mail at O'Hare. Chief Officer Brian Bell says what looked real didn't hold up to further inspection. He suspects the influx of counterfeit guitars is due to the growing popularity of the instrument. Customers had paid between $300 and $700 apiece for them. "Counterfeiters will look at what's in demand," Bell says. "What do people here want in the United States and what can they reproduce cheaply?" The most commonly seized goods during past holiday seasons include handbags, footwear, apparel, electronics, watches and even Christmas tree lights and electric cords displaying fake Underwriters Laboratory Inc. safety seals, the federal agency said in a news release.
http://chicago.cbslocal.com/2013/01/10/customs-agents-pluck-counterfeit-guitars-coming-into-ohare/
Related Posts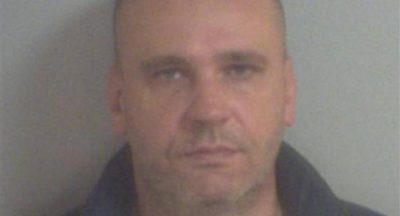 Lorry driver who tried smuggling more than 400,000 illegal cigarettes in ice...