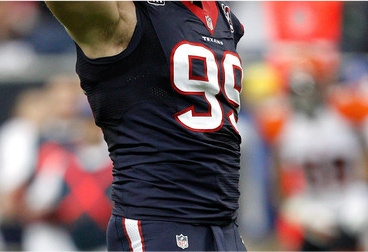 Man Accused Of Selling Counterfeit Texans Jerseys
A Baytown man has been arrested, accused of selling counterfeit Texans jerseys. According to court documents, on December 10, 2012, Baytown police answered a call about two men selling counterfeit merchandise from a truck parked outside a tobacco store on N. Alexander Drive. A detective dressed in plain clothes approached the two men, and saw that they were selling Texans jerseys for $65 apiece. The detective inquired about a jersey in his size as well as why the jerseys were only $65. The man told the plain clothes detective that he receives the jerseys in bulk and is able to offer the jerseys at reduced prices. The man also told the detective that his purchase of the Texans jersey was a purchase of an authentic jersey. The detective pulled out his phone, snapped a picture of the jersey and left the makeshift Texans jersey shop. That plain clothes detective then sent the photo he snapped to an employee of Nike. That Nike employee told the detective that the jerseys were indeed counterfeit. The detective gathered enough information to seize the items for inspection. After confronting the alleged counterfeit salesman a second time, the man then said that the jerseys were not his and he was simply selling them in an effort to make money for the Christmas holiday. Both Edward Lawrence Williams and Victor Rhodes were identified as the alleged counterfeit salesmen selling the counterfeit Texans jerseys. Additional reports indicate that 41 counterfeit Texans jerseys with Nike emblems were seized which were valued at more than $2,600. While Williams, 46, is charged with trademark counterfeiting, Rhodes is not facing any charges.
http://houston.cbslocal.com/2013/01/10/man-accused-of-selling-counterfeit-texans-jerseys/
Related Posts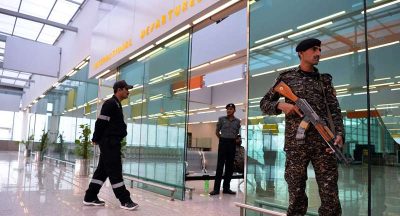 A passenger has been arrested at the Islamabad airport for carrying Rs3.1 million...