Fake Kent RO's seized, duplicator arrested in Bhatinda
Police on a raid action seized duplicate Kent RO products and arrested a duplicator one Jatinder Kumar Bansal at Bhatinda.
Kent has granted Authority to a Brand Protection Agency to conduct investigation and initiate Prosecution under Criminal legislation to punish the infringers / duplicators.
Following a complaint lodged against Luxmi Enterprises located at Ram Bagh Road, Grain Market, Bhatinda, a team of seven constables led by sub-inspector Sh. Rajpal Singh of Punjab  Police of Kotwali Police Station, Bhatinda, seized 13 fake Kent RO's worth 1.82 lakh and 12 fake Kent pumps worth 26,400 rupees.FIR has been lodged against the owner Jatinder Kumar Bansal of said Luxmi Enterprises, who has been arrested by Punjab Police and subsequently sent to Judicial Custody by the Court.
http://www.business-standard.com/article/news-ani/fake-kent-ro-s-seized-duplicator-arrested-in-bhatinda-116092100804_1.html
Related Posts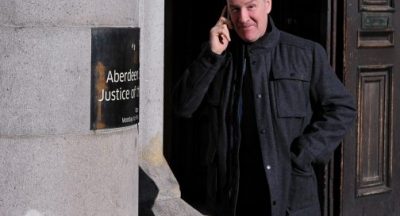 A man has been fined after he was caught trying to sell almost £10,000 worth of...