Fake phones and tablets seized from Ritchie St.
After a recent raid carried out by a CB-CID team at Richie Street, it was found that fraudsters had created software to program Chinese handsets to look like original handsets and tablets of Samsung. Over 300 handsets and 65 tablets worth Rs. 14 lakh were seized and six persons were arrested. The culprits had programmed the phones and tablets in a way that the Samsung display appeared when switched on. All the other applications in the phones and tablets have been replicated and in a final touch to the fraud they pasted fake logos and packed the equipment to make them look original.
Related Posts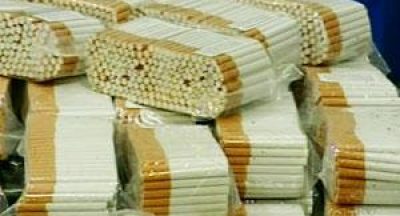 Rampant cigarette smuggling isn't the problem in New York--"sky-high" tobacco...