Fake Washing Powder & Salt Factory Raided In City Outskirts, Mastermind Flees
Balakati: The Commissionerate Police on Monday raided a fake detergent and salt manufacturing factory at Lane No-15 of Shiv Shakti Nagar within Pahala police station limits on the city outskirts and seized a huge quantiy of adulterated products.
Following a tip-off, the police made a surprise raid at the unit involved in manufactuing fake washing powder and salt. However, the owner of the factory managed to flee from the spot.
https://pragativadi.com/fake-washing-powder-salt-factory-raided-in-city-outskirts-mastermind-flees/
Related Posts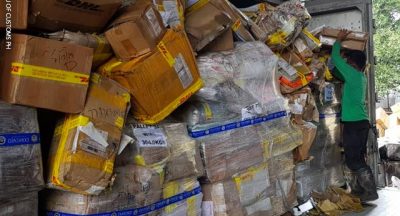 The Bureau of Customs (BOC) has seized a total of P20.58 billion-worth of...