Fuel smuggling: Ghana lost $150m in 2 months
Ghana lost over $150 million to fuel smuggling in September and November 2016, the Executive Secretary of the Chamber of Petroleum Consumers has said.
Duncan Amoah believes the country will lose billions if the activities of black marketers are not halted. He was speaking to Joy News about the illegal activities of a fuel smuggling syndicate that appear to be rife in Ghana.
"We have insisted the government should go after these people, arrest and prosecute them and as much as possible, put in measures to curtail these illegal activities which are making the country lose so much," he said.
Mr Amoah does not understand why in other countries those who evade taxes are dealt with ruthlessly, yet in Ghana, many people who have found disingenuous ways of making money are allowed to go scot-free.
http://www.myjoyonline.com/news/2017/may-26th/fuel-smuggling-ghana-lost-150m-in-2-months.php
Related Posts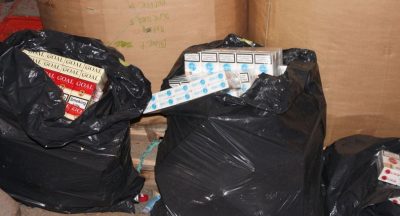 A man who smuggled cigarettes into Britain inside a cargo of frozen onions has...