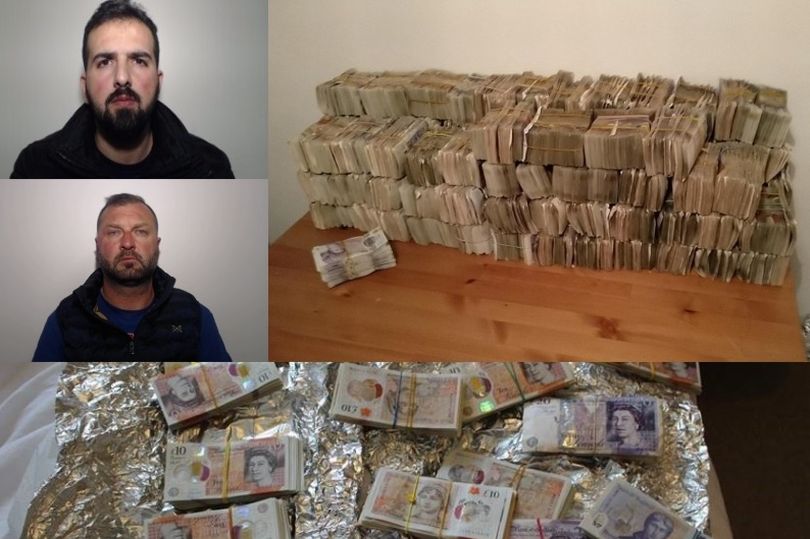 Gang who smuggled 117 million illegal cigarettes into UK and sent huge bundles of cash to 'Big Boss' exposed by EncroChat hack
A gang who smuggled more than 117 million illegal cigarettes into the UK and cheated the taxman out of £36million were caught out by the EncroChat hack.
The Rochdale-based gang smuggled the illicit cigarettes into the country on a 'massive scale', hiding them in lorries.
They also sent millions of pounds worth of cash – from selling the cigarettes – out of the UK in the same way to Poland to a mysterious figure referred to as 'Big Boss'.
Hazhar Mohammad-Pani, 31, and Hubert Smolarek, 41, were both jailed for more than seven years.
"Although quite short lived, the offending in this case was on a massive scale and it was highly sophisticated," Judge Nicholas Dean QC told the pair at Manchester Crown Court.
"EncroChat phones, while they are not illegal, have no use other than to criminals who operate at a very high level indeed, as was occurring in the case of Mr Smolarek and Mr Mohammad-Pani."
https://www.manchestereveningnews.co.uk/news/greater-manchester-news/gang-who-smuggled-117-million-22329040
Related Posts
Counterfeiting is often regarded as a victimless "soft" crime, however recent...