HK Customs responds on enforcement against illicit cigarettes
Hong Kong (HKSAR) – Regarding a study on illicit tobacco in Hong Kong released today (September 9), the Customs and Excise Department, in response to media enquiries, said that Customs has been sustaining vigorous enforcement against illicit cigarette activities at all fronts, including smuggling, distribution, storage and peddling activities.  With Customs' stringent enforcement actions, illicit cigarette activities have reduced significantly. In the first eight months this year, public complaints recorded a drop by 16% as compared to the same period last year. A Customs spokesperson said that the strategy of enforcement at source remains to be effective with 15 significant (more than 500 000 sticks of illicit cigarettes) cases smashed till end of August this year. This was effective in preventing the smuggling of illicit tobacco into the territory.
http://7thspace.com/headlines/484183/hk_customs_responds_on_enforcement_against_illicit_cigarettes.html
Related Posts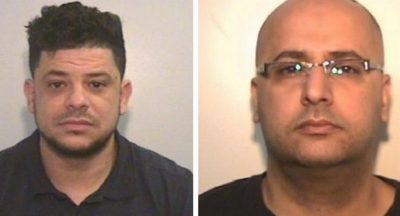 Two hair salon owners who smuggled 2.5 tons of tobacco into the UK in a £450,000...