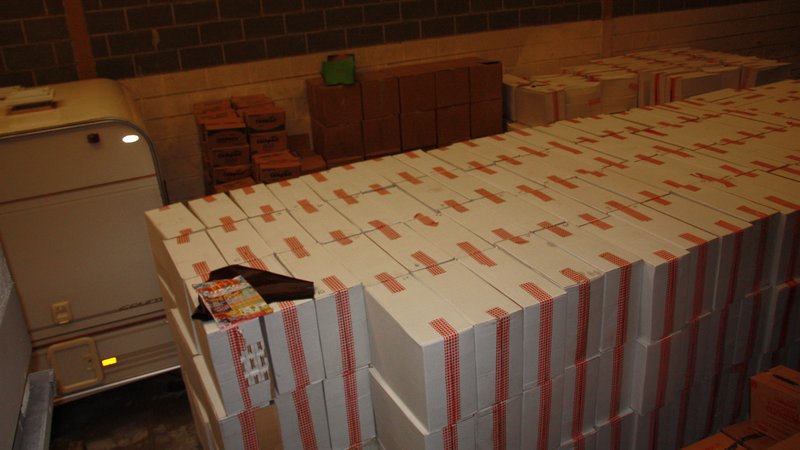 Irishman sentenced in UK for illegally importing cigarettes.
An Irishman who was convicted of illegally importing cigarettes into the UK has been sentenced to 18 months in prison.
James Duffy, 48, Greyacre Road, Castletown, Dundalk, Co Louth, admitted excise fraud at Leeds Crown Court in October 2018 and was sentenced today.
A British man, who was described by HM Revenue & Customs (HMRC) as Duffy's right hand man, was sentenced to 28 months in prison for his part in the operation.
Russell King, 56, of Royston, Barnsley, England, was caught by HMRC officers with the cigarettes at a storage unit in an industrial estate in Barnsley in June 2016.
Investigators discovered seven million non-UK duty paid cigarettes packed in cardboard boxes.
The court heard that the plot was masterminded by Duffy, who arranged the smuggling and delivery of the illegal goods.
https://www.rte.ie/news/2019/0118/1024133-cigarette-fraud/
Related Posts
Over 1.2 million counterfeit goods and 130 million cigarettes were seized during...