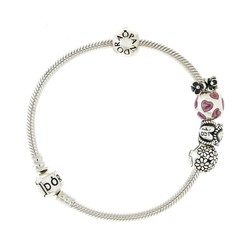 Jeweller Pandora takes fight to counterfeiters
Danish jewellery company Pandora has chalked up a victory in its long-running war against criminals who illegally copy its products.
A police operation in Dorset in the UK discovered three people selling counterfeit Pandora beads through a number of different online marketplace accounts.
An investigation revealed the three individuals had made around £47,000 selling beads, claimed to be genuine Pandora items that had in fact been sourced from China. The Danish company produces all of its charm bracelet products from facilities in Thailand. In each case, fines of a few hundred pounds and a victim surcharge penalty were levied on those charged.
http://www.securingindustry.com/clothing-and-accessories/-/s107/a2087/#.U8TOG5SSxCg
Related Posts
Several groups have expressed concern about the proposal of the Department of...