Latvia seizes 5 tons of counterfeit coffee destined for EU market
More than five tons of counterfeit coffee with fake Nestle and Nescafe labels destined for the EU market have been seized by Latvian authorities.
The Customs Police of the Latvian State Revenue Service said that it also found coffee processing and packaging equipment in an excise warehouse in Marupe, suburb of the Latvian capital Riga, and a plant in Riga.
The criminal gang had planned to sell the counterfeit coffee on the EU market.
The Customs Police found 21 palettes with coffee that had Nescafe Gold Blend labels on in the warehouse. There were also 1,260 Nescafe Gold Blend jars of 500 grams, and 6,048 jars of 750 grams. A coffee processing plant in Riga has been identified as the consigner, and a Lithuanian company as a consignee.
An investigation is underway. Samples of the confiscated goods have been sent to the authorized representative of Nestle and Nescafe brands, and it was determined that these were counterfeit goods and packaging.
http://news.xinhuanet.com/english/2017-06/01/c_136332413.htm
Related Posts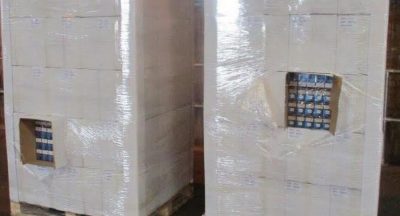 A lorry driver caught smuggling almost ten million illegal cigarettes disguised...