Lee Cooper: Production is 'counterfeit or unauthorised'
LeeCooper declined to be interviewed by Exposure and company executives rejected an offer to view the footage gathered during the investigation. In a brief statement they said: "We employ a strict set of rules to ensure our licensees source responsibly and can confirm that this production is either counterfeit or unauthorised. "We will take all steps to eliminate the unlawful production of Lee Cooper branded products.
http://www.itv.com/news/update/2014-02-06/lee-cooper-production-is-counterfeit-or-unauthorised/
Related Posts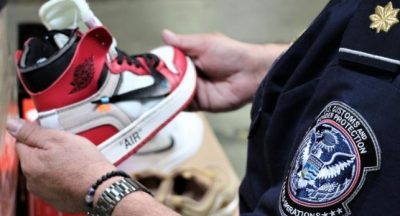 U.S. Customs and Border Protection agents recently seized nearly 15,000 pairs of...