More like FAKE-book: How nearly a quarter of fashion and luxury ads on the social media website hawk counterfeits
A new study has revealed that a quarter of ads for luxury goods shown on Facebook are selling counterfeit products.  The study was conducted by Italian cyber-security researchers Andrew Stroppa and Agostino Spechhiarello, who analyzed 1,000 ads on Facebook to reach their finding – and urged the social network to do do more to protect consumers.
According to Bloomberg, 24per cent of the fashion and luxury ads on Facebook hawk fake goods, even though the social media website claims it is making a conscious effort to try to remove these ads.
http://www.dailymail.co.uk/femail/article-2839547/More-like-FAKE-book-nearly-quarter-fashion-luxury-ads-social-media-website-hawk-counterfeits.html#ixzz3JW36oMV1
Related Posts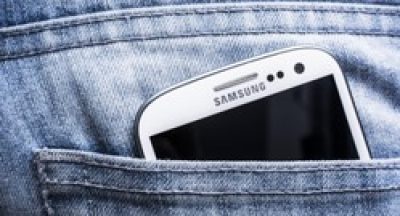 Samsung phone in pocketBrazil suffered one the largest electronics thefts in its...