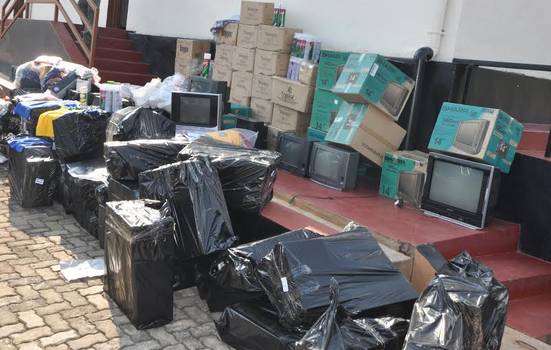 Operation "Wipe-out" seize counterfeit products in Kigali
Counterfeit products valued in millions of francs have been seized in the City of Kigali in an operation code named "wipe-out" conducted jointly by the Rwanda National Police and the international police body – Interpol. Among the forged goods confiscated in an operation conducted on June 17 include 500 print cartridges, 15 sharp television sets, vim, a washing powder and other Uniliver products.
Others include 30 boxes of baygon, an insect-side, 30 cartons of royco, a food flavor, nido, a powdered milk and forged Nike, sharp and lacoste products like shoes and T-shirts.
Wipe-out is an operation conducted in the Eastern and Southern Africa Police chiefs' cooperation organization member countries to combat cross-border crimes including trafficking illicit and counterfeit goods.
http://www.police.gov.rw/news-detail/?tx_ttnews%5Btt_news%5D=1825&cHash=89d225ece60c3daa4a9587382babd505
Related Posts
Virginia - Organized crime has long profited from black-market deals in...