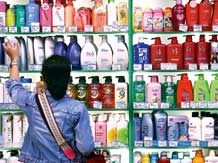 FMCG companies fire-fight to curb counterfeiting menace – Source: Business Standard Online
But experts say that incidence of reporting by companies is actually not high, which is compounding matters
The market for spurious fast moving consumer goods (FMCG) in India is estimated to be nothing less than Rs 45,000 crore, according to a recent study by industry body Assocham. This is almost 23% of the overall Rs 2-lakh-crore FMCG market in India, an eight percentage point growth in five years.
What more? The market for spurious goods is only estimated to grow given the sophistication with which manufacturers today are imitating and producing fake goods.
But are FMCG companies really doing enough to tackle the menace? While players insist they are, experts say that incidents of reporting of counterfeiters is not high in India. "In Mumbai alone, cases of counterfeiting reported is negligible. Just about 15-20 cases for all varieties of counterfeiting is reported in the city, which is less when you take into account how huge this problem is," says D Sivanandan, erstwhile director general of police, Maharashtra. Sivanandan now runs an advisory firm called Securus First in Mumbai, which consults companies on the issue of counterfeiting. "The first step is to report in greater numbers if this menace has to be tackled," he says. "For that a new piece of legislation which reflects today's realities must replace the Copyright Violation Act of 1957 which governs counterfeiting in India. I also feel that there should be a separate economic agency to look into matters pertaining to counterfeiting if the problem has to be tackled effectively," he says.
Companies pushing hard
Players say they are working closely with law enforcement authorities to bring fraudsters to task. The country's largest FMCG company Hindustan Unilever (HUL) says that it engages with the police and government bodies at regular intervals to conduct raids and seizures. "In 2013, for instance, we conducted nearly 500 field-level actions with support from police to seize counterfeit and fake products. Similarly in 2013 we worked with the customs to successfully help them make seizures of five consignments of counterfeit products being imported into the country," Hemant Bakshi, executive director, home & personal care, HUL, said.
Executives from companies such as Emami say they have a separate cell headed by an ex-assistant commissioner of police, whose job is to investigate leads provided by the in-house sales force on places where counterfeit products of its popular brands are made. Once these are identified, the team and local authorities raid these factories.
Firms such as Dabur have gone a step further to carefully map areas where spurious varieties of their products are made. Once they are identified, the company quickly swoops down on them with the help of local authorities to curb the practice.
Some companies also work with external agencies (such as detective agencies) to track down counterfeiters. But is this enough? Hardly anything if the problem has to be nipped in the bud.
A recent report by the Federation of Indian Chambers of Commerce and Industry pegs the revenue loss to the government on account of spurious personal care products at Rs 4,646 crore. If other categories are taken into account, the number will exceed Rs 10,000 crore, experts say.
Privately, companies say that coordination with law enforcement authorities is a challenge, which is why counterfeiters slip through the cracks. The second issue is of imitations and cheap products coming through grey channels, which often becomes difficult to contain given the collusion between government officials and counterfeiters sitting abroad.
Dinesh Dayal, chief operating officer, LÓreal India, who is also the president of the Indian Beauty & Hygiene Association, says that the body is now working closely with both the police as well as government authorities to sensitise them to the problem and close gaps in anti-counterfeit actions.
http://www.business-standard.com/article/companies/fmcg-companies-fire-fight-to-curb-counterfeiting-menace-114061800361_1.html
Related Posts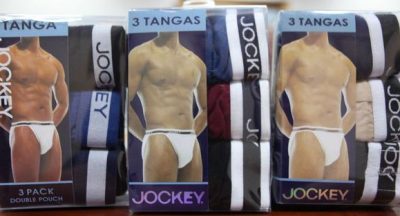 A steady increase in the number of street vendors selling counterfeit clothing...