P80-M worth of smuggled, fake cigarettes found in Malabon, Manila
An anti-cigarette smuggling task force uncovered smuggled and fake cigarettes worth about P80 million in Malabon and Manila last week amid higher prices of the so-called sin product due to the government's first tax reform package, the two leading tobacco manufacturers said.
The Bureau of Internal Revenue's "Strike Team," led by revenue officer Remedios Advincula Jr., in coordination with the Philippine Drug Enforcement Agency, last April 17 discovered "large" quantities of counterfeit Marlboro cigarettes at a crystal meth (shabu) factory in Barangay Santolan in Malabon, PMFTC Inc. said in a statement.
Authorities found 150 master cases of fake Marlboro cigarettes at a leased property reportedly owned by Marynor Patricio and Nova Acuna, PMFTC said, even as the tax force had yet to confiscate the goods.
Since the cigarettes are fake, they have either no tax stamps or fake tax stamps, hence depriving the government of excise tax payments.
http://newsinfo.inquirer.net/984345/p80-m-worth-of-smuggled-fake-cigarettes-found-in-malabon-manila
Related Posts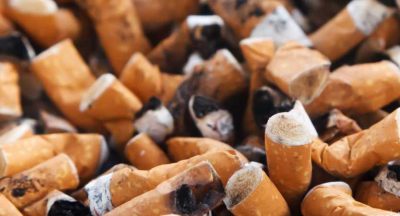 DRI personnel had first intercepted a container truck on the outskirts of...