Pharmaceutical Anti-counterfeiting Technologies: Market Analysis 2014-2024
Pharmaceutical Anti-counterfeiting Technologies: Market Analysis 2014-2024 – your guide to developments, opportunities and revenues
Where is the pharmaceutical anti-counterfeiting industry heading? Visiongain's brand new report lets you assess forecasted sales at overall world market, submarket, and national level to 2024.
Our 169 page study investigates technologies to tackle drug counterfeiters. Discover the most lucrative areas in that industry and market, seeing future outlooks.
Forecasts from 2014-2024 and other analyses show you commercial prospects
Besides revenue forecasting to 2024, our new study provides you with historical data, recent results, growth rates, and market shares. There you find original analyses, with business outlooks and developments (R&D). Discover qualitative analyses (SWOT and STEP), company profiles and commercial developments. You also receive two interviews, and 90 tables, figures and charts
http://www.prnewswire.com/news-releases/pharmaceutical-anti-counterfeiting-technologies-market-analysis-2014-2024-238870341.html
Related Posts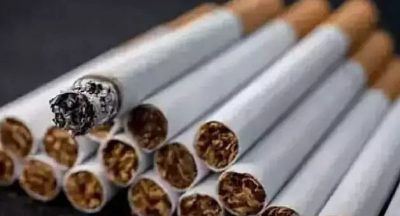 GUWAHATI: Guwahati has turned into a hub of foreign cigarettes in India. Foreign...