Police in Patra, on Wednesday detained three Pakistani nationals, aged 37, 33 and 15, believed to be members of a racket trading in contraband tobacco in the western port. Initially officers arrested the 37-year-old after
On the basis of a tip-off received by Excise Commissioner Rishiraj Singh, excise officers manning the Aryankavu check-post seized 30,000 packets of pan masala from a lorry transporting vegetables from Tamil Nadu to Kollam.
Excise Circle Inspector T. Anil Kumar said the seized consignment would be worth Rs.15 lakh in the banned tobacco products black market. Each packet with an MRP tag of Rs.5 is sold at rates ranging from Rs.30 to Rs.50 in the black market. Migrant labourers and students form part of the clientele. Saturday's was the fourth major seizure of banned tobacco products by personnel of the Aryankavu excise check-post in the last one month.
During the period, the Excise officers had seized 3 kg of ganja and arrested five persons in that connection.
http://www.thehindu.com/news/national/kerala/major-pan-masala-seizure-at-aryankavu-checkpost/article8954944.ece
Related Posts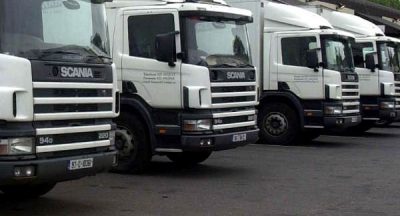 Tobacco smuggling gangs are hiding plastic bags stuffed with hundreds of...