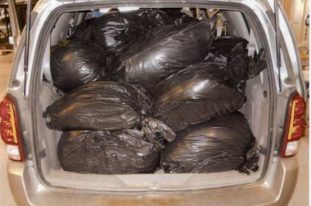 Project O-Neptune nets three arrests
CORNWALL, Ontario – Law enforcement in the Cornwall area say a sting operation has led to the arrest of a trio of Cornwallites involved with cross-border contraband tobacco smuggling this past summer. The Cornwall Regional Task Force – Serious and Organized Crime (CRTF-SOC) team said David Frank Delormier, 32, Nathaniel Lee Gatien, 28, and Micheal Mark Durocher, 29, face charges Wednesday, after investigators concluded Project O-Neptune.
http://www.cornwallseawaynews.com/News/2014-10-22/article-3912922/Project-O-Neptune-nets-three-arrests/1
Related Posts
Between April and December last year, 78.72 lakh cigarettes worth nearly Rs. 5.5...