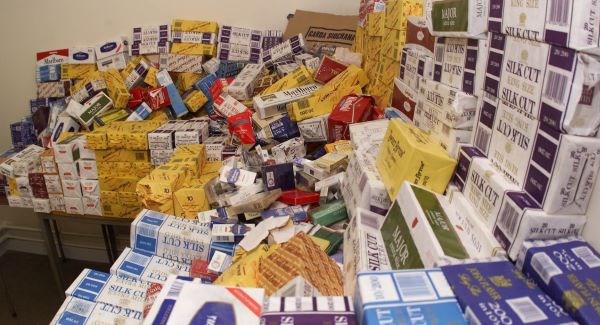 Revenue 'making gains' against cigarette smuggling
The Irish Cancer Society says the Revenue Commissioners have made significant gains in slowing the rate of tobacco being smuggled into Ireland. The group says contraband cigarettes, which are brought into Ireland illegally, are sold on the black market at cheaper prices.
Kathleen O'Meara, the Head of Advocacy and Communications with the Irish Cancer Society, said: "It's very very important that the Revenue Commissioners and the enforcement agencies are doing their job. "We want to make sure they are fully resourced in doing that, and it's very important that the supply chain of smuggled cigarettes is examined so that it can be stopped."
http://www.breakingnews.ie/ireland/revenue-making-gains-against-cigarette-smuggling-639767.html
Related Posts
The cop had seized a huge quantity of smuggled cigarettes of Gudang Garam, a...