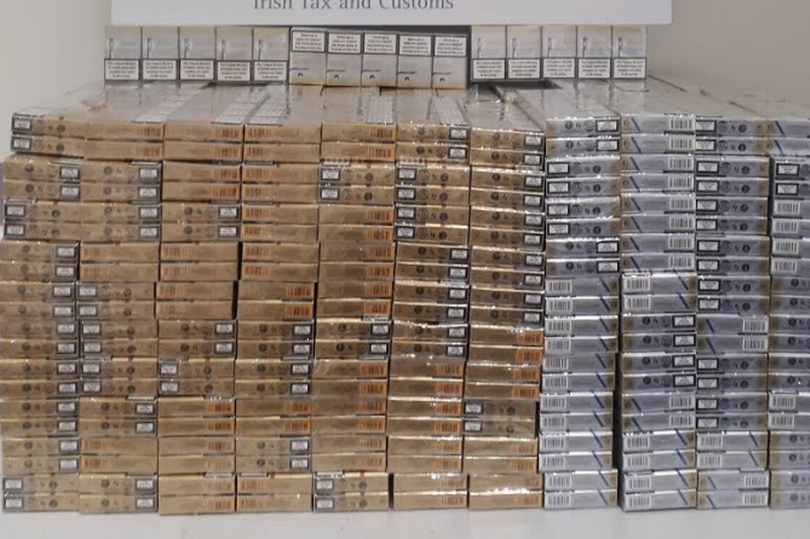 Revenue officials seize 45,000 cigarettes at Dublin Airport
Revenue officers have seized 45,000 cigarettes at Dublin Airport.
The seizure was made on Monday, when a passenger who had arrived from Nigeria via Frankfurt was stopped and searched at the airport.
The Benson & Hedges branded cigarettes had a retail value of €27,000, and would have represented a potential loss to the Exchequer of €21,375 if they had got through undetected. The passenger who smuggled the cigarettes, a 35-year-old Nigerian man, was subsequently arrested.
He appeared before Judge Bryan Smyth in the Dublin Metropolitan District Court earlier today, when he was remanded in custody to Cloverhill until May 28, when he will be brought before the Court again.
In a statement, the Revenue said that the majority of people pay the right amount of tax and duty on imports, and said this seizure was made as part of ongoing operations against illegal cigarette smuggling.
https://www.dublinlive.ie/news/dublin-news/revenue-officials-seize-45000-cigarettes-14692868
Related Posts
Vadodara: Eight traders were arrested from Tibetan Market at Rajmahal Road on...