Rising sales of counterfeit electronics worries companies
NEW DELHI: Strong demand for portable electronics and accessories in India has led to a flourishing parallel offline and online market for counterfeit goods comprising fakes, stolen and illegally imported products. This has also been helped by inadequate measures to check counterfeiting, besides bulk procurement at lower prices from China, causing worry to companies.
For instance, Chinese consumer electronics firm Xiaomi said it seized more than 9,000 counterfeit products, worth ₹73.8 lakh in the first half of 2022 alone. This is a sharp rise from the full calendar year of 2020 when only 3,000 products worth ₹33.3 lakh were seized. "From the Xiaomi portfolio, we have witnessed a heavy piracy of products, such as earphones, chargers, adaptors, and USB cables," said Muralikrishnan B, president of Xiaomi India .
https://www.livemint.com/technology/gadgets/rising-sales-of-counterfeit-electronics-worries-companies-11663690529775.html?jr=on
Related Posts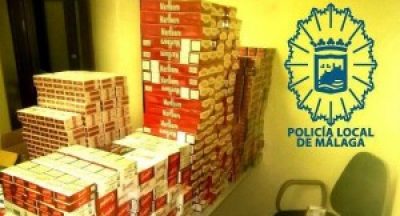 A FORMER police boss has been arrested for smuggling 1,800 illegal packets of...