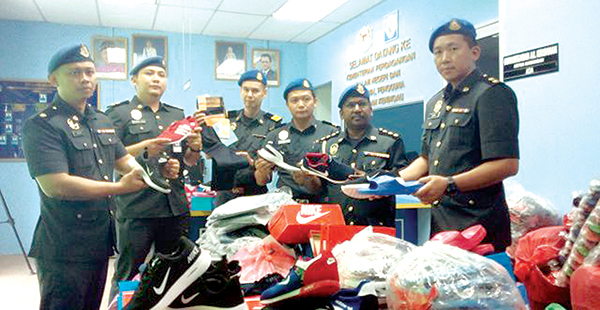 RM79,325 counterfeit items seized by Ministry in Tenom.
The Ministry of Domestic Trade and Consumer Affairs (KPDNHEP) here seized counterfeit goods of various brands, including a van, amounting to RM79,325 during a raid in Tenom, recently.  This was also believed to be the first case involving counterfeit goods supplied to retailers in the upper interior.  Keningau Branch KPDNHEP Head, Gunasegaran Krishnan, said the seizure came following a three-week surveillance which led them to the van which was used to distribute various goods stamped with fake business trademarks.  "The confiscated goods include shoes, flip-flops and garments of various brands such as Adidas, Nike, Puma and Levis," he told a media conference, here.
The case will be probed under Section 8 of the Trade Descriptions Act 2011, which carries a fine of up to RM10,000 for each item or up to three years jail or both, if convicted.
http://www.dailyexpress.com.my/news/133018/rm79-325-counterfeit-items-seized-by-ministry-in-tenom/
Related Posts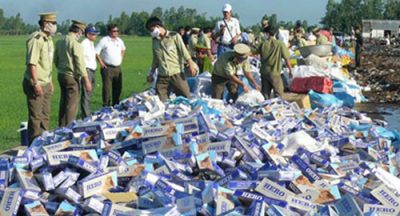 Farmer Nguyen Van Sau in the southern province of Tay Ninh's Ben Cau District is...