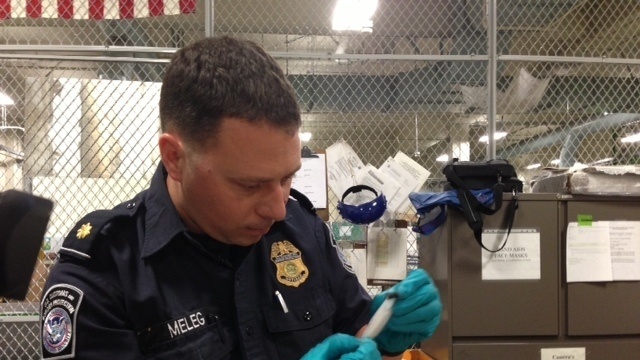 SFO plays key role in seizing counterfeit products
Airport also plays role in designer drugs
From fake Viagra pills to knockoff sunglasses, sports jerseys and cellphone accessories, U.S. Customs and Border Protection Supervisor Jeffrey Meleg said the battle to keep counterfeit goods from landing on U.S. soil is relentless. "It's a cat-and-mouse game," he said. "It comes in constantly. It never stops." Meleg led KCRA 3 on a rare tour of the CBP's postal inspection facility at San Francisco's airport. CBP is responsible for inspecting U.S. mail arriving from abroad that is being carried by passenger planes. "We inspect about a million a month," Meleg said.
http://world.einnews.com/article/203395413/-2BjCH41LlYl3dDV?n=1&code=AgcfkaVftQFfz4kH
Related Posts
Department of Revenue Intelligence sleuths and Assam Rifles troopers, in a joint...