Shopkeeper slapped with £60k fine after illegal cigarettes found behind fake wall.
A shopkeeper who was caught hiding a huge stash of illegal cigarettes behind a fake wall has been slapped with an eye-watering £60,000 court bill. The huge haul – of 718 packs of cigarettes and 107 of tobacco – was discovered by sniffer dogs during the raid at Istanbul Mini-Market in High Street, Brierley Hill. Part of the illegal hoard was also found in Ali Ibrahim Hamad's car in March 2017. All of the products failed to comply with UK regulations requiring health warnings to be displayed and five brands were found to be counterfeit. The duty evaded was thought to be around £4,400, according to a spokesman for Dudley Council. Hamad, aged 45 and from West Bromwich, was given a 12-month prison sentence, suspended for 18 months, after pleading guilty to seven offences at Wolver hampton Crown Court. He was found to have assets of £58,923, which is below the estimated £65,600 value of the benefit of the crime, and was therefore ordered to pay the entire amount under the Proceeds of Crime Act.
https://www.birminghammail.co.uk/black-country/shopkeeper-slapped-60k-fine-after-16274387
Related Posts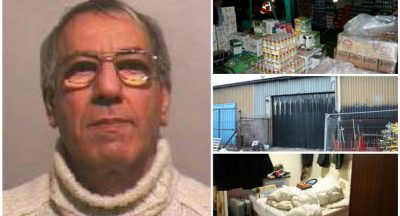 A shop owner who evaded a duty bill worth nearly £1m when he was caught with...