Smuggled Cigarettes Worth Over Rs 15 Lakh Seized
Meghalaya – The officers of Customs Headquarters, Preventive Unit, Shillong have seized 40 cartons of "Ruili River" brand filter cigarettes worth Rs 15.97 lakh, manufactured by Myanmar Cigarette Factory from the Booking Counter of Kamakhya Railway Station, Guwahati on December 14.The consignment was mis-declared as "damaged tobacco product".
The smugglers of foreign cigarettes use courier agencies, railways and passenger buses to transport such contraband to different parts of the country.
As per an earlier report, Assam and Meghalaya were incurring revenue losses to the tune of Rs 700 crore every year due to illegal trade of cigarettes, which are manufactured locally as well as smuggled from neighbouring countries.Besides, it was reported that almost 23 crore illegal tax-evaded cigarette sticks are sold in these two states every month.
http://www.northeasttoday.in/smuggled-cigarettes-worth-over-rs-15-lakh-seized-meghalaya/
Related Posts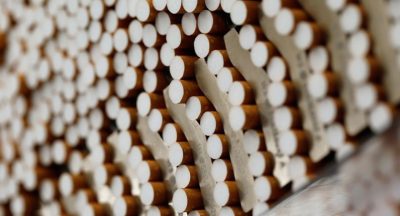 TAWAU, May 23 ― The Royal Malaysian Customs Department (JKDM) seized RM1.65...