Candle Light Congregation – Fight against Smuggling and Counterfeiting, Bangalore
18/12/2015 | Bangalore
'Counterfeits and smuggled goods are threatening the key elements of India's growth strategy vis-à-vis technology, invention and innovation which are the key elements in India's economic developmental agenda'. This was highlighted at the candle light congregation organized by FICCI CASCADE in Bengaluru. It was emphasized that activities involving such illicit trade curbed the country's economic independence. As a part of its series of nation-wide awareness campaigns to highlight the issue of growing menace of counterfeiting and smuggling, FICCI CASCADE (Committee against Smuggling & Counterfeiting Activities Destroying the Economy), organized a candle light congregation at Jain College on December 18, 2015. Over 200 students with candles in their hand and banners stating 'Buy Make in India' and 'Say No to Smuggled Goods' participated in this congregation with much zest and zeal. This congregation urged all to take a pledge against using fake products and to fight the menace of smuggling which was in the larger interest of the nation's economy.
Mr. P C Jha, Advisor, FICCI CASCADE & former Chairman, CBEC stated that according to a recently released FICCI CASCADE study,the total loss to the government estimated for 2014, on account of the illicit markets in respect of seven manufacturing sectors was Rs 39,239 crores. Further, during the last twenty years, the volume of the counterfeiting activity has increased 100 times and the size of trade in counterfeited goods is 10% of the legal international trade.He observed that the need for awarenessof consumers,particularly the youth, on illicit trade practices as vital. Mr. Jha also emphasized that purchases, as far as possible, should be done against bills.
Mr. Deep Chand, Advisor, FICCI CASCADE and former Special Commissioner, Delhi Police, stated that the Indian Government had initiated various steps to address counterfeiting, piracy and smuggling. Despite these actions, a study by FICCI CASCADE reveals that counterfeiting and smuggling rates are still very high. Mr. Chand said that illicit trade such as counterfeiting and smuggling was an economic offence, created a black market or underground economy, in which goods and services were traded illegally. Consumer participation at large in the fight against counterfeiting and smuggling is crucial to determine the growing circulation of such goods.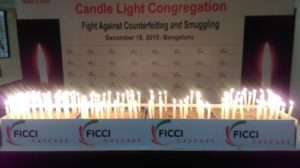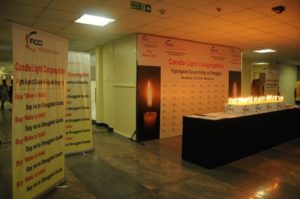 Related Posts
The existence and operation of illicit markets such as smuggling has been an...