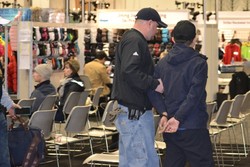 Suspected counterfeiter arrested at SIA Snow Show
A Chinese man has been arrested at a trade exhibition on suspicion of manufacturing and selling fake ballistic eyewear. The arrest at the SnowSports Industries America (SIA) Snow Show in Denver was of Gong Peiwen (also known as Daniel Gong ), part owner of Guangzhou Botai Optical Visor which is accused of producing fake versions of a ballistic google product manufactured by Vermont company Revision Military. The company assisted in the operation, which saw Gong taken into custody on the showroom floor and arrest warrants issued for brothers Jiang Xingde and Jiang Xinglin – also co-owners of Guangzhou Botai – and Ding Xiaoxia, also known as Crystal Ding.

http://www.securingindustry.com/clothing-and-accessories/suspected-counterfeiter-arrested-at-sia-snow-show/s107/a2673/#.VrHxDtJ97IU
Related Posts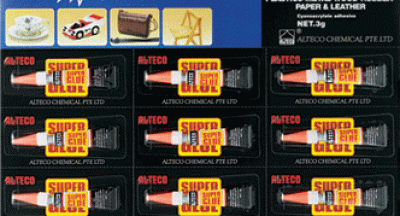 The Alteco Chemical PTE Ltd., a company that produces Alteco 11O Super Glue, has...