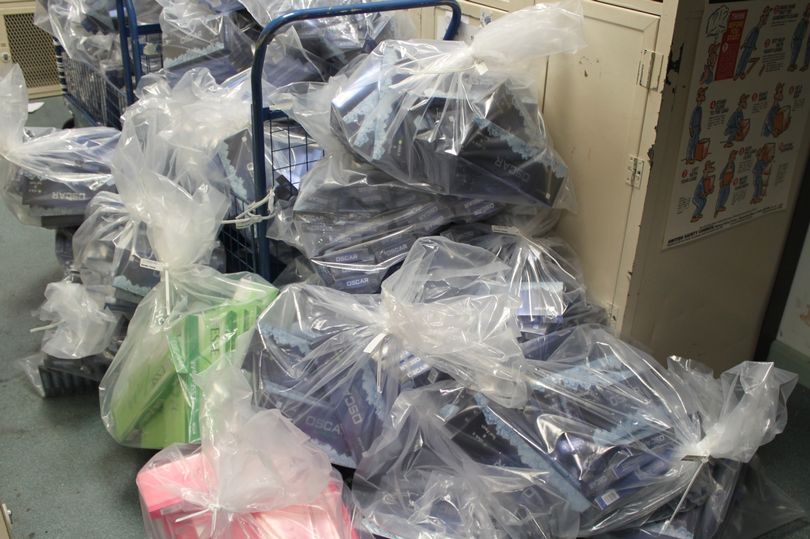 The daft smugglers caught with 220,000 'super slim, 'green apple' and 'pink strawberry' cigarettes at Manchester Airport.
Three smugglers who tried to bring more than 220,000 cigarettes through Manchester Airport inside nine suitcases were called 'very foolish' by a judge who said their bid 'to make a quick buck' was doomed to fail. They were caught as they each took three large suitcases stuffed with tobacco through the 'nothing to declare' customs channel at the airport. A crown court judge who passed sentence after they admitted fraudulent evasion of excise duty said he couldn't understand what 'possessed' them as they would have been 'flashing like beacons'. Ismaeel Abdul-Kareem, 46, Salem Abdullah and Hardo Artoshy, both 41, all walked free from Manchester's Minshull Street Crown Court with suspended sentences. In total the men were found to be carrying 220,800 cigarettes in the nine cases, worth an estimated £77,428 in unpaid duty and VAT.
https://www.manchestereveningnews.co.uk/news/greater-manchester-news/manchester-airport-cigarette-smugglers-caught-16024732
Related Posts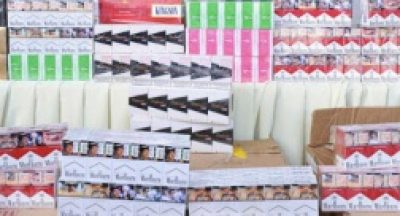 SEPANG: The Royal Malaysian Customs at Kuala Lumpur International Airport (Klia)...