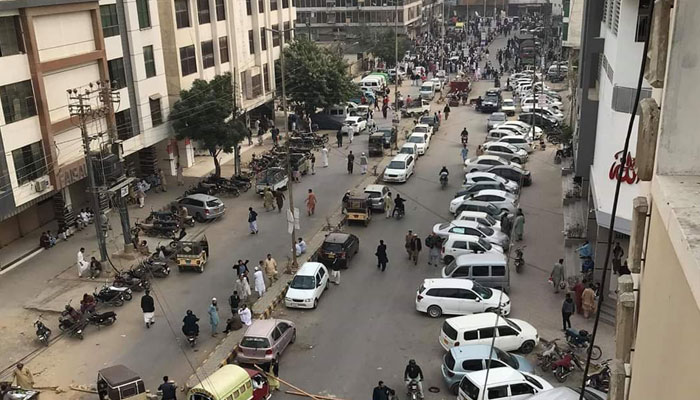 Traders protest as Customs seizes 'smuggled goods' in Tariq Road raid
Following a meeting with the provincial governor on Monday night, traders called off their strike against an early morning raid of the Customs at a mall on Tariq Road.
According to Customs authorities, they seized smuggled clothing items worth millions of rupees during the raid, which was conducted at a mall on Tariq Road on a tip-off about the presence of non-customs paid clothing items, according to the Customs.
The seized goods were shifted to the Customs House in five trucks for further investigation and legal procedure, said Customs authorities. When traders came to know about the action, they staged a protest in the afternoon and also announced a strike.
Angry protesters blocked the main road of the busy market area, causing traffic jams on the adjacent roads. The protest lasted for hours, with some demonstrators throwing dustbins and other items on Tariq Road. However, after a meeting with Sindh Governor Imran Ismail at the Governor House, they called off the strike and also ended their protest.
https://www.thenews.com.pk/print/594884-traders-protest-as-customs-seizes-smuggled-goods-in-tariq-road-raid
Related Posts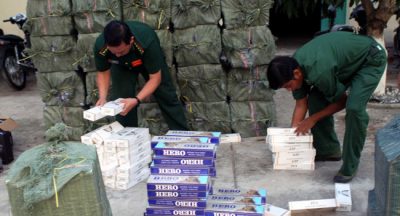 HCM CITY (VNS)— Over 15,800 packets of smuggled tobacco were seized on Tuesday in...