UN's new counterfeit campaign
The United Nations Office on Drugs and Crime (UNODC) 'Counterfeit: Don't buy into organised crime' initiative will boost awareness but is again taking the opportunity to urge organisations to review brand protection and authentication strategies and, if necessary, redouble their efforts to stem 'the massive worldwide problem' of counterfeit goods. The UNODC's campaign highlights the link between organised crime and the trade in counterfeit goods, which it says amounts to US$250 billion a year. Fraudulent goods also present a serious health risk to consumers. Criminal activity in this area is big business: the sale of fraudulent medicines, for example, from East Asia and the Pacific to South-East Asia and Africa alone amounts to some US$5 billion per year. Counterfeiting touches virtually everyone in one way or another, posing a serious risk to health and safety – but the figure reported by the UNODC could be just the tip of the iceberg. Unfortunately, the true cost could be even higher, because it's difficult to put a price on a global problem and account for the damage caused by counterfeiting to corporate reputations and the loss of market share.
http://www.thedrinksreport.com/guest-columns/2014/71-un-s-new-counterfeit-campaign.html
Related Posts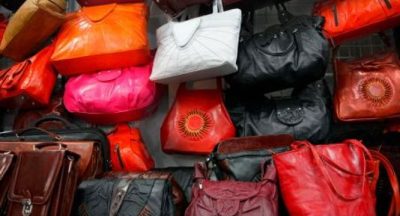 Counterfeit products may cost the global economy up to $250 billion a year,...