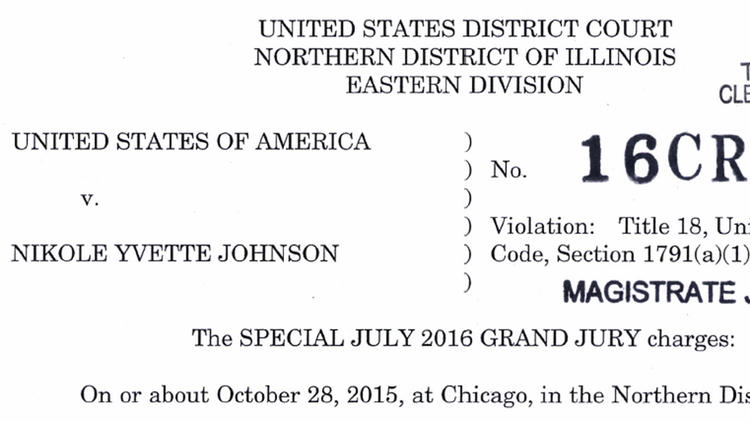 Woman brought tobacco, cocaine into federal jail: Charges
An Evergreen Park woman arrested in a South Side traffic stop this week faces charges of smuggling tobacco and cocaine into the federal jail downtown, authorities said.
Nikole Yvette Johnson, 31, was arrested about 9:50 p.m. Tuesday near 87th Street and South Chicago Avenue after police saw her commit a traffic violation and then found there was a federal warrant out for her arrest, said Officer Bari Lemmon, a police spokeswoman.
Johnson, of the 10200 block of South California Avenue in Evergreen Park, was turned over to federal authorities early Wednesday.
A grand jury had handed up an indictment against Johnson on Sept. 8 on charges she had brought tobacco "and a quantity of mixtures and substance containing cocaine" to an inmate at the Metropolitan Correctional Center, 71 W. Van Buren St., on Oct. 28, 2015, according to the indictment. The indictment does not name the inmate.
http://www.chicagotribune.com/news/local/breaking/ct-federal-jail-smuggling-charge-20160915-story.html
Related Posts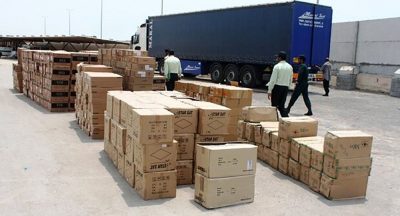 TEHRAN – Smuggled goods worth 123 trillion rials (nearly $448 million) have been...