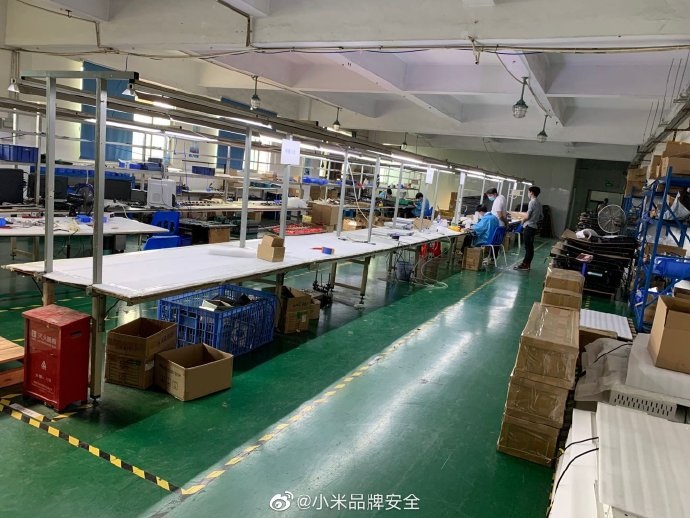 Xiaomi bursts fake Mi Bluetooth Headsets production ring
Xiaomi's Legal department has announced the apprehension of a criminal ring that specialises in production and sales of fake Mi Bluetooth headsets.
The legal team disclosed that they received a report in March this year and subsequently discovered an online shopping platform that sold a large number of counterfeit Mi Bluetooth headsets. The company hinted that they swung into action with the assistance of the security forces and were able to track the production base of the fake Mi headsets to an industrial park in Shenzhen, Guangdong Province in April.
The team also disclosed that some of the products have already been fully produced while some others were still in production when the crack team stormed the factory. Over 1000 units of the fake Mi Bluetooth headsets, packaged in similar boxes as the original products were seized and the culprits apprehended. Xiaomi will also pursue a legal means of bringing the culprits to book.
The popularity of Xiaomi products has made it a lucrative venture for counterfeiters who ope to profit from the brand's highly sought-after products. There have even been reports of fake Xiaomi phones and other products in the ecosystem. The fake products are not only a problem in China but even in India where the brand has attained unprecedented popularity. In December 2019, fake Xiaomi products worth over 13 Lakhs or $18,000 were confiscated at Delhi's Gaffar Market in India.
https://www.gizmochina.com/2020/05/21/xiaomi-bursts-fake-mi-bluetooth-headsets-production-ring/
Related Posts
File this in the "probably not going far in 2015" category: Del. Rob Krupicka...