Zambia: Hologram Arrival to Boost Piracy Fight
ZAMBIA: The holograms which will be affixed on audio-visual products are scheduled to arrive in the country next week. This came to light when Information and Broadcasting Services Permanent Secretary Amos Malupenga led a delegation to OPSEC, a UK based global company specialised in providing anti-counterfeit and brand solutions.OPSEC which has now completed the works was engaged by the Zambian Government to supply five million holograms. The delegation was in Newcastle to undertake a pre – inspection of the hologrammes before shipment to Zambia. Mr Malupenga said Government was delighted that the problem of piracy that has been a perpetual issue will now be dealt with by the force it deserves. "Piracy continues to be a key challenge in the country and has been a major reason for the losses that the music and video production industry have continued to suffer on the market," he said. He said the holograms will not only help enforcement agencies to check duplication and adulteration but will also help consumers in identifying original products.The permanent secretary said soon after the arrival of the holograms, the Government will set up a taskforce to oversee the implementation process of the security tags. Mr Malupenga further said that Government will launch an anti – piracy awareness campaign to sensitise the public on what the hologram is and how it works. Intellectual Property Specialist Kingsley Nkonde thanked the Patriotic Front (PF) government for finally bringing the hologram in the country. He said the hologram project was embarked on eight years ago by the previous administration, adding that he was glad that the PF government chose to priorities the project and complete it within a short period of time. OPSEC Marketing Manager Trevor Willis assured the delegation that the hologram was tamper proof. He explained that once affixed on audio-visual products and if a person attempted to remove it, it denigrates into pieces. Government announced plans in 2005 to affix a hologram, a security feature on audio-visual products in a bid to certify the originality of the works and curb the problem of piracy.
http://allafrica.com/stories/201302230254.html
Related Posts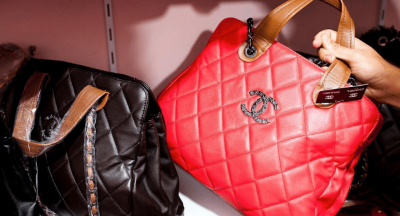 Shanghai police have a message for would-be operators selling bogus goods —...